Next thursday @ the Shore Club Onitsuka will be having a special event for Art Basel.
should be really dope. looking forward to it.
I will be attending. all the info is below. hope to see you there.
Media Alert and Event Invitation: Onitsuka Tiger™ Celebrates Year Of The Tiger at ART BASEL 2010 with Simone Legno (TOKIDOKI) and STEVE AOKI (DIM MAK)
MEDIA ALERT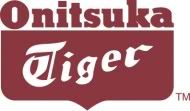 O

NITSUKA TIGER™ CELEBRATES "YEAR OF THE TIGER" AT ART BASEL 2010
One of Only Five of the Custom "Made of Japan" Inspired Creations Will Travel to Annual International Art Festival For a Special Event Featuring A Live Art Installation By Simone Legno (TOKIDOKI) and Music Provided By Steve Aoki (DIM MAK)
New York, NY (November 23, 2010) – On Thursday December 2, 2010, Onitsuka Tiger™ will celebrate the 2010 Year Of The Tiger with a special media event during Art Basel, the annual international art festival taking place in Miami Beach December 2 through 5. Located inside the lobby at Shore Club, this Onitsuka Tiger event is an Art Basel media and VIP showcase featuring a live art installation by Simone Legno, of Japanese lifestyle brand TOKIDOKI, and a viewing of the limited edition Onitsuka Tiger TANSU wooden sneaker sculpture. Music will provided by Steve Aoki, celebrity DJ and founder of music imprint Dim Mak, and catering will be provided by NOBU and TY KU Asian Spirits. A special after party will take place at Shore Club's Skybar and poolside immediately following the event, with music provided by Skeet Skeet, Daniel IV (Ladytron), and FIGO DJs. This event is produced by New York – based UG STRATEGIES with Miami – based Primary Flight and Morgans Hotel Group.
"Tansu is a fascinating, but relatively unheard-of part of Japan's woodworking tradition, and we wanted to share it with the Western world," says Shannon Scott, Senior Manager of Marketing Communications at Onitsuka Tiger. "This authentic custom Tansu creation offers a unique new way of bringing our "Made of Japan" campaign to the forefront and continuing to share our Japanese heritage and culture with our fans while celebrating the "Year of the Tiger."
Combining three ancient Japanese trades: carpentry, lacquering and ironwork, Tansu boxes were originally designed to be functional and portable, but today they are better known as objects of timeless beauty. Tansu perfectly reflects the masterful craftsmanship and harmonious aesthetics found in the finest Japanese art and design. Authentic, antique pieces are rare and highly sought-after by Western collectors.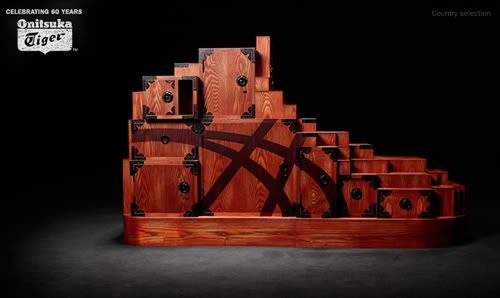 The Onitsuka Tiger Tansu sneaker chests were custom created by Ogura Tansu Ten, a traditional Japanese wood shop spanning nine generations that was established 226 years ago. "My ancestor, Maruya Koemon was a samurai and the first Tansu master of Ogura Tansu Ten," says Ogura-san, master craftsman at Ogura Tansu Ten.
Not much has changed in the wood shop since it was first established in 1783 and the traditional techniques of building Tansu continue. "We still build Tansu the traditional way: by hand, on our knees, on the workshop floor," continues Ogura-san. "We meticulously shave off wood to give the drawers a perfect fit. Our job is to create works of art. If we do not stay true to the traditional techniques, we will just make industrial pre-cuts, not art."
"This rule also applied when creating the Tansu sneaker. Although, my belief that the experience we've built up from making step Tansu, which is of a similar shape to the one we wanted for the sneaker, would make the process fairly simple, was proven wrong. We quickly realized that this creation was going to be something completely unique," Ogura-san explains.
Those unable to catch the sneaker live can explore and discover its hidden secrets online at www.onitsukatiger.com where more than 500 photographs create a fully interactive, stop-motion experience allowing visitors to explore the whole sneaker. And, like a wise Japanese monk, it holds many stories. Behind each door, there is something new waiting to be revealed.
----------
About Onitsuka Tiger™
In 1949, Kihachiro Onitsuka established Onitsuka Tiger, the forerunner of ASICS. It began with a commitment to promoting youth health and has since evolved into a highly sought after retro brand. The famous Tiger stripes are synonymous with sporting triumph. The legend lives on today in the fusion of Japanese heritage and contemporary design. The spirit of Onitsuka Tiger is reflected in each collection of unique shoes, apparel and accessories. For more information please visit www.onitsukatiger.com
About UG STRATEGIES
Founded in 2003, UG STRATEGIES is an entertainment lifestyle marketing and PR firm based in New York City. The company creates custom marketing synergies to launch and support new music, clothing, electronics, movies, video games, beverages, and consumer lifestyle products. Brands and clients we have worked with include ASICS, JetBlue Airways, Universal Music Group, 20th Century FOX Broadcasting & Home Entertainment, Paramount Pictures, Live Nation, Nintendo, Heineken, Sony BMG Music, Lollapalooza, 42 West, Red Bull, Subjekt Headphones, and other leading entertainment brands. For more information, visit: www.ugstrategies.com
To unsubscribe to this e-mail list, please reply with 'UNSUBSCRIBE' in the subject line.
For more information please contact:
----
UG STRATEGIES | 36 East 23rd Street | 2nd Floor | New York, NY 10010 | (646) 654.6565 office | (646) 654.6568 fax | info@ugstrategies.com
###
The stripe design featured on the sides of ASICS® shoes is a trademark of
ASICS Corporation and is a registered trademark in most countries of the world.