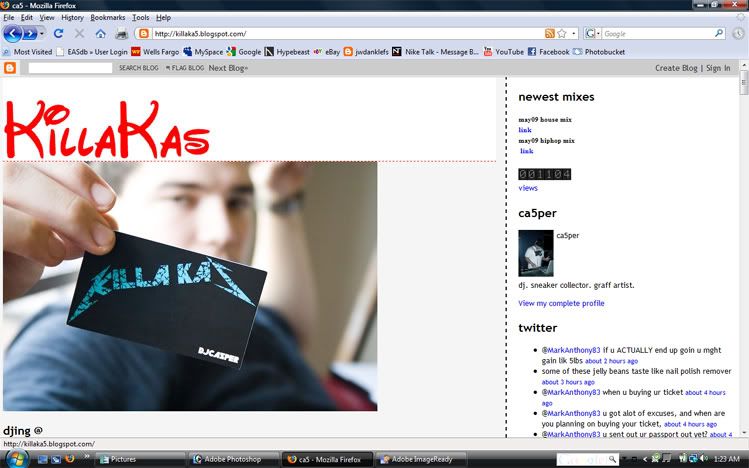 "i heard you like blogs...so we put a blog in your blog so you can look at your blog while you're looking at your blog"-xzibit
lol
well how about i do a real post,
i went on jakes blog and i saw he did a roll, ima do one now.
just let yall know a few blogs i frequent.
like i said, jwdanklefs aka
jake's blog
.
good friend, one of my drinking partners.
then we got

crushgruve
aka Art,
another member of the sneaks up crew, good photographer.
also check out
after 5 mixers
(where I usually dj at and Art snaps pics)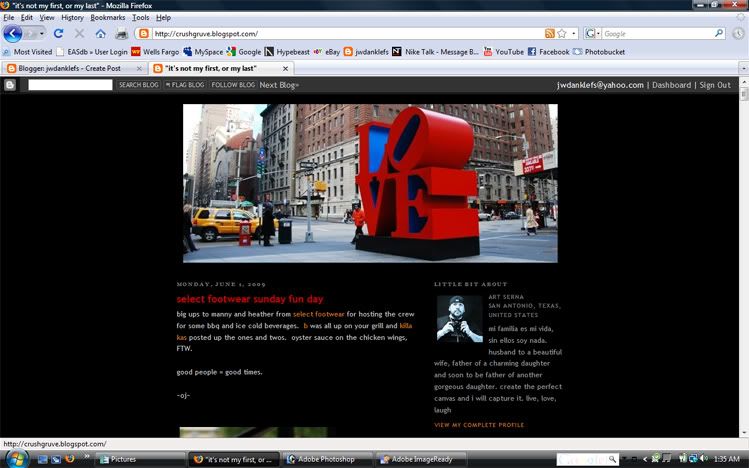 SARAPBUHAY: The goodlife.
ran by a goodfriend of mine Brandon one of the members of the
HOMEMADEGOODS
fam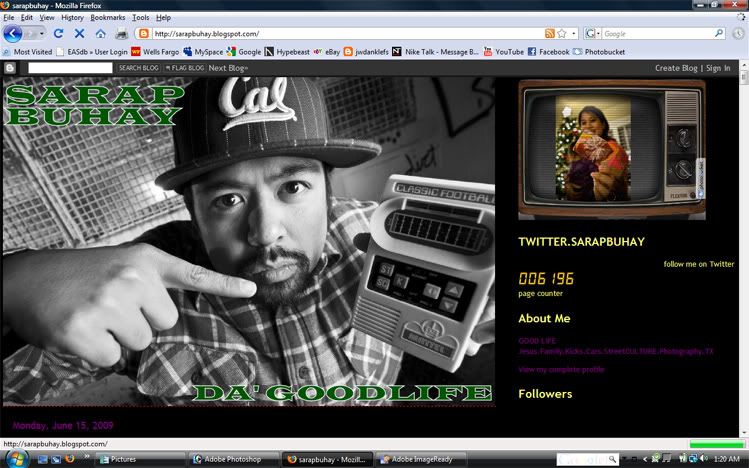 like i mentioned....
HOMEMADEGOODS
.
great fam, mutual support. putting out some real nice shirts
then we got a few nters that i check here and there,
im always intrested how other collectors live there lifes in different cities.
skavengerbrandon
crisuno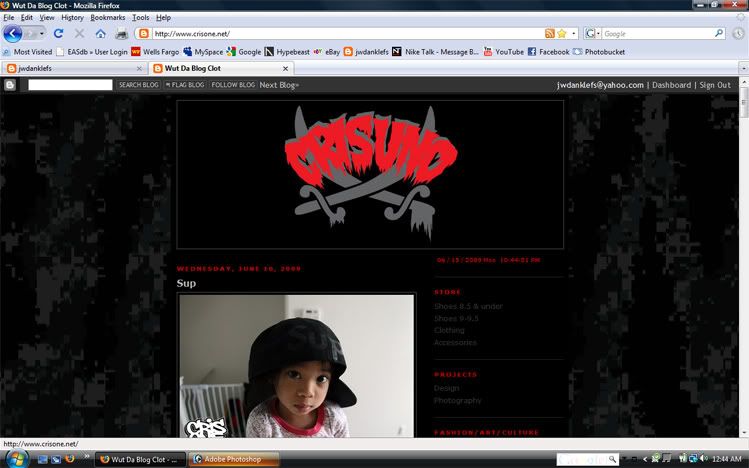 dunksrnice